Identity solutions for events, rental and media
Keep track of your expensive equipment with our barcode, QR and RFID solutions.
Shop now
Speed up your warehouse checkout
Implementing RFID and QR codes in warehouse checkout helps to streamline operations and improve accuracy, making it a worthwhile investment for businesses looking to improve their bottom line.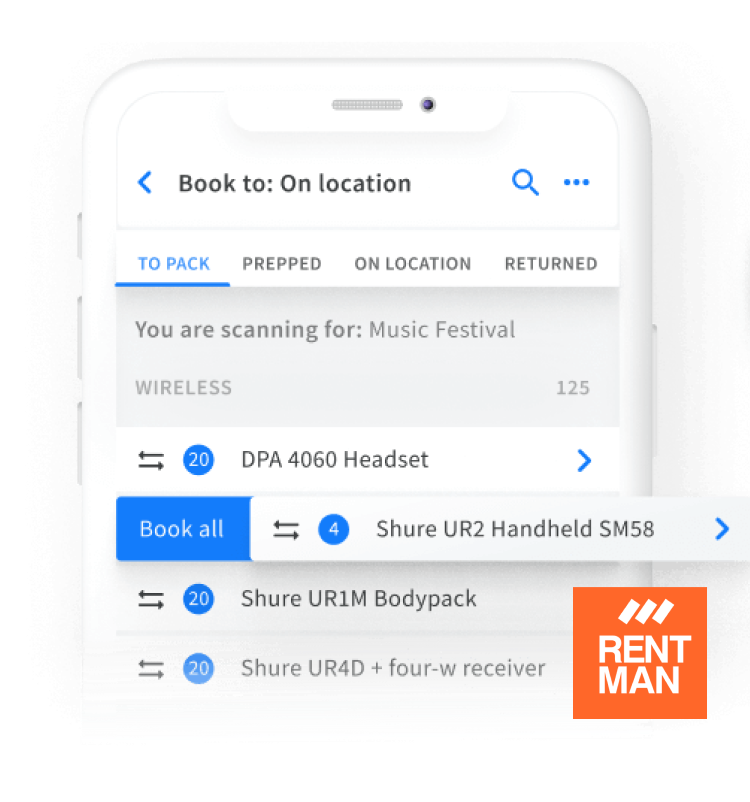 100% Compatible with Rentman software
All products sold on our webshop, including RFID tags, QR codes, and Zebra scanners, are fully compatible with Rentman Asset tracking software. You can seamlessly integrate our products into your asset tracking system to keep track of your equipment and streamline your operations.
Rentman.io